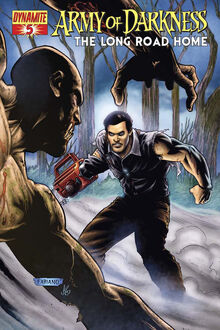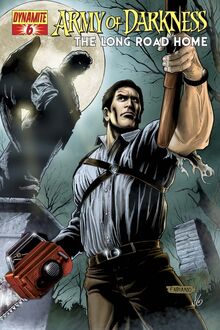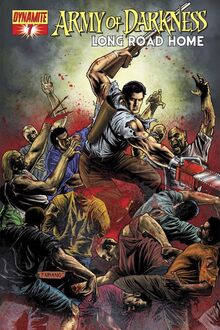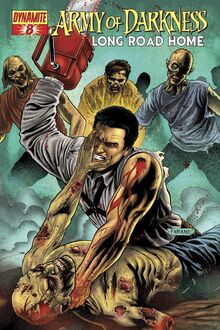 Army of Darkness: The Long Road Home is a four issue story-arc published by Dynamite Entertainment from October, 2007 to March, 2008.
Synopsis
After defeating Evil Ash, Ash has saved Sheila's soul after it was trapped in the Mirror Dimension for so long. Now Ash and Sheila must find a way to restore the world to it's former glory, all while battling The Four Horsemen of The Apocalypse, playing a twisted game of Football for his life, and rescue Sheila from the game's organizer: The Boss Man.
Alternate Cover Gallery
Next In The Army of Darkness Series
Community content is available under
CC-BY-SA
unless otherwise noted.