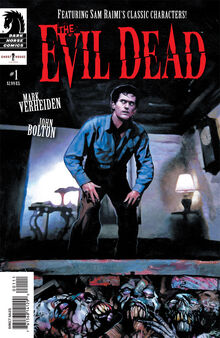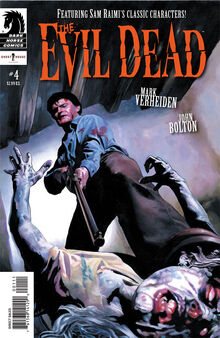 The Evil Dead was a four issue limited series published by Dark Horse Comics in 2008. It was written by Mark Verheiden and featured art by John Bolton, who had done the artwork for the 1992 Army of Darkness comic for Dark Horse. It is the first comic to be based on the 1981 film The Evil Dead.
The Plot
The story involves five teenagers who travel to an abandoned cabin in the mountains, where a professor and his wife had accidentally unleashed Deadites summoned from the Book of The Dead. One by one during the night, four members of the group are possessed by the Deadites, until only Ashley Williams is left alone to fight off these monsters till the sun rises.
The Characters
Community content is available under
CC-BY-SA
unless otherwise noted.