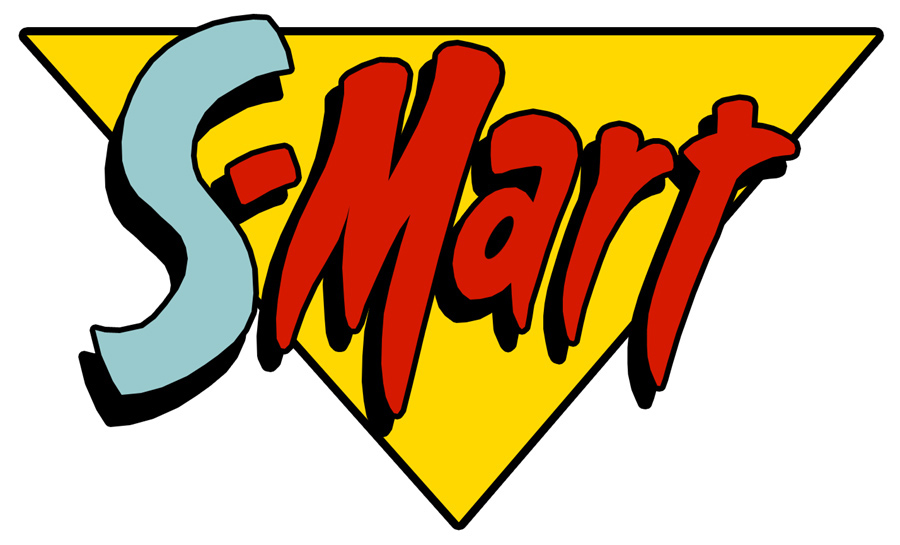 "
Shop smart. Shop S-Mart. You got that?
"
S-Mart was the department store that Ash and Linda worked at. It's slogan is: "Shop Smart! Shop S-Mart." S-Mart only appeared on film in the third installment of the Evil Dead trilogy, Army of Darkness, but it went on to become a major setting for the Army of Darkness comic books.
Beyond The Films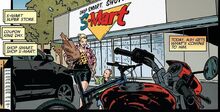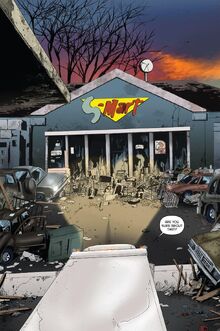 S-Mart is the main setting for a majority of comic books based of the Army of Darkness film published from 2004 to 2013. In the comics it is shown that S-Mart is owned and managed by Mr. Smart, a large elderly man with thick glasses and a handlebar mustache. The comics also show that S-Mart is a national chain, much like Walmart or K-Mart.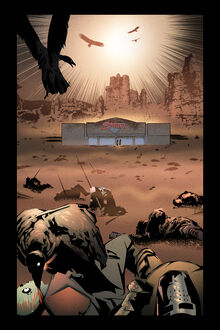 In the Ash and the Army of Darkness comic reboot, Ash's entire store is teleported to 1300 AD, and all of the customers turn into Deadites.
Notable Employees
Ash Williams: head of Housewares and defender of his S-Mart store.
Ted: Listens to Ash's story about his battles against the Evil Dead at the end of Army of Darkness.
Sheila (Comics): After leaving 1300 AD behind to be with Ash, Sheila gets a job at S-Mart.
Buck (Comics): A man who is always prepared for the worse by having his trusty revolver at his side.
Mindy (Comics): A woman in love with Ash and constantly flirts with him, but of course he is oblivious to it.
Jenny (Video Game): Worked in the Arts & Crafts section until the events of Evil Dead: Hail To The King.
Mr. Smart (Comics): The founder and owner of the S-Mart company, and the manager of the store Ash works at.
Reginald (Comics): The manager of the Crystal Lake S-Mart Supercenter. Killed by Jason Voorhees in the Freddy vs. Jason vs. Ash crossover.
Notable Events Taking Place At S-Mart
Community content is available under
CC-BY-SA
unless otherwise noted.