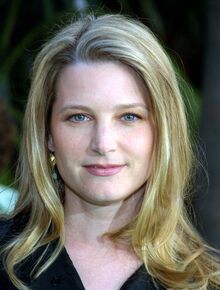 Bridget Fonda (born January 27, 1964) is an American actress. She is the daughter of actor Peter Fonda.
Involvement With The Evil Dead Series
Actress
Army of Darkness (1992): Linda

According to Sam Raimi and Bruce Campbell, Fonda was a fan of Evil Dead II and asked for a role in the upcoming "Evil Dead III", but the lead female role, Sheila, was already cast, so she was given the small role of Linda for the Evil Dead/Evil Dead II recap sequence.